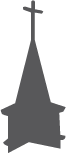 Our building is being refurbished until November.
If you want to get stuck into a group send us a DM on instagram and we will get you stuck in! – Service times when opening will be 11am and 6pm.
We are church plant from HTB in London and are working with the congregation and the diocese of Liverpool to grow a church with a focus on the 11-30 age category. We long to be a beacon of creativity, a community that hopes for things not yet seen and a place to belong. If that sounds like it's up your street, give us a shout, coffee is on us!
| Title | Categories | Address | Description | Directions |
| --- | --- | --- | --- | --- |
| | &nbsp | Upper Parliament St, Liverpool L8 1TE, UK | | Directions |
| | &nbsp | Carsdale Rd, Liverpool L18 1LZ, UK | | Directions |
| | &nbsp | Percy St, Liverpool L8 7LT, UK | | Directions |
| | &nbsp | Princes Rd, Liverpool L8 1TG, UK | | Directions |
| Liverpool Anglican Cathedral | &nbsp | St James Mt, Liverpool L1 7AZ, UK | | Directions |
| | &nbsp | 76 Beaumont St, Liverpool L8 0XA, UK | | Directions |
| All Saints Worship Centre | &nbsp | 55 Sheil Rd, Liverpool L6 3AB, UK | | Directions |
| St Michael's In The Hamlet | &nbsp | St Michaels Church Rd, Liverpool L17 7BD, UK | | Directions |
| | &nbsp | 29 Langrove St, Liverpool L5 3PE, UK | | Directions |
| | &nbsp | Old Churchyard, Liverpool L3, UK | | Directions |