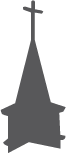 St Peter's, Langrove Street, Liverpool L5 3PE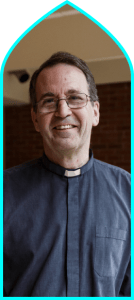 St Peter's Church, Everton is linked with Shrewsbury House Youth and Community Centre (the "Shewsy") in seeking to serve the community of West Everton and beyond.
Students are always welcome, of any faith or none. St Peter's is a friendly inner-city Church that encourages questions and the Shewsy is a much respected local youth club with an excellent Team leader John Dumbell: there are great opportunities for helping out maybe for one session a week in the Junior Club (Primary School age children) or Senior Club (Secondary School age young people).The Shewsy has a great tradition of encouraging and training and giving confidence to people in working with young people.
Service times
Sundays 11:30am – 12:30
Refreshments afterwards
Sundays 6:30pm – 7:30pm
Smaller informal discussion-based service on relevant issues and topics
| Title | Categories | Address | Description | Directions |
| --- | --- | --- | --- | --- |
| | &nbsp | Upper Parliament St, Liverpool L8 1TE, UK | | Directions |
| | &nbsp | Carsdale Rd, Liverpool L18 1LZ, UK | | Directions |
| | &nbsp | Percy St, Liverpool L8 7LT, UK | | Directions |
| | &nbsp | Princes Rd, Liverpool L8 1TG, UK | | Directions |
| Liverpool Anglican Cathedral | &nbsp | St James Mt, Liverpool L1 7AZ, UK | | Directions |
| | &nbsp | 76 Beaumont St, Liverpool L8 0XA, UK | | Directions |
| All Saints Worship Centre | &nbsp | 55 Sheil Rd, Liverpool L6 3AB, UK | | Directions |
| St Michael's In The Hamlet | &nbsp | St Michaels Church Rd, Liverpool L17 7BD, UK | | Directions |
| | &nbsp | 29 Langrove St, Liverpool L5 3PE, UK | | Directions |
| | &nbsp | Old Churchyard, Liverpool L3, UK | | Directions |