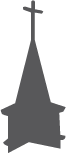 St Margaret of Antioch Church, 3 Princes Road, Toxteth, L8 1TG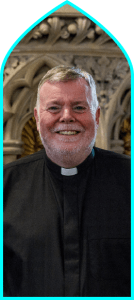 St Margaret's is a friendly and welcoming community. We all know each other well and we're a diverse group of people from the local community and beyond including some students. We are a liberal, inclusive church and we want everyone to feel absolutely welcome at Margo's.
Our worship style is traditional with a focus on the Eucharist using good liturgy in modern language to help us glorify God. We have traditional church music along with Taizé chants and a small informal choir.
After services there's always someone around to make you a cuppa and have a chat!
Service times
Sundays 10:30 – 12:00
Parish Eucharist (followed by tea and biscuits)
Sundays 18:00 – 19:30
Eucharist with reflection (followed by wine and nibbles)
| Title | Categories | Address | Description | Directions |
| --- | --- | --- | --- | --- |
| | &nbsp | Upper Parliament St, Liverpool L8 1TE, UK | | Directions |
| | &nbsp | Carsdale Rd, Liverpool L18 1LZ, UK | | Directions |
| | &nbsp | Percy St, Liverpool L8 7LT, UK | | Directions |
| | &nbsp | Princes Rd, Liverpool L8 1TG, UK | | Directions |
| Liverpool Anglican Cathedral | &nbsp | St James Mt, Liverpool L1 7AZ, UK | | Directions |
| | &nbsp | 76 Beaumont St, Liverpool L8 0XA, UK | | Directions |
| All Saints Worship Centre | &nbsp | 55 Sheil Rd, Liverpool L6 3AB, UK | | Directions |
| St Michael's In The Hamlet | &nbsp | St Michaels Church Rd, Liverpool L17 7BD, UK | | Directions |
| | &nbsp | 29 Langrove St, Liverpool L5 3PE, UK | | Directions |
| | &nbsp | Old Churchyard, Liverpool L3, UK | | Directions |