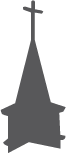 76 Beaumont St, Liverpool L8 0XA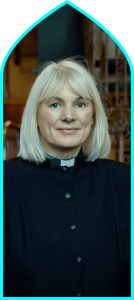 We are a church that reflects the local community, we're a mixture of all ages, backgrounds and cultures.  The congregation are a warm bunch who take people as they find them and also relaxed in nature.  Our Sunday services start at 11am but we have people flowing in until 11:30 at times.  We love our time after the service when everyone gets an opportunity for a catch up and cake.  If I had to describe us, I'd say "homemade", we do what we can with who or what we have, and enjoy encouraging and supporting one another along the way. 
Our mid-week events and worship are all at St. Bede's Fern Grove Toxteth. All Sunday worship (except the first Sunday of the month)is at St. Clement Beaumont Street.
Service times
Sundays 11am – 12:30pm
1st Sunday of every month we meet in St Bede's Church along with our friends from the Apostolic Congregation.
Sundays 11am – 12:30pm
Sundays in St. Clement Church
| Title | Categories | Address | Description | Directions |
| --- | --- | --- | --- | --- |
| | &nbsp | Upper Parliament St, Liverpool L8 1TE, UK | | Directions |
| | &nbsp | Carsdale Rd, Liverpool L18 1LZ, UK | | Directions |
| | &nbsp | Percy St, Liverpool L8 7LT, UK | | Directions |
| | &nbsp | Princes Rd, Liverpool L8 1TG, UK | | Directions |
| Liverpool Anglican Cathedral | &nbsp | St James Mt, Liverpool L1 7AZ, UK | | Directions |
| | &nbsp | 76 Beaumont St, Liverpool L8 0XA, UK | | Directions |
| All Saints Worship Centre | &nbsp | 55 Sheil Rd, Liverpool L6 3AB, UK | | Directions |
| St Michael's In The Hamlet | &nbsp | St Michaels Church Rd, Liverpool L17 7BD, UK | | Directions |
| | &nbsp | 29 Langrove St, Liverpool L5 3PE, UK | | Directions |
| | &nbsp | Old Churchyard, Liverpool L3, UK | | Directions |