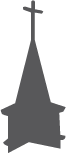 76 Beaumont St, Liverpool L8 0XA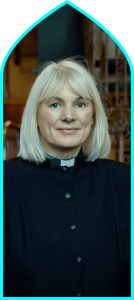 We are a church that reflects the local community, we're a mixture of all ages, backgrounds and cultures.  The congregation are a warm bunch who take people as they find them and also relaxed in nature.  Our Sunday services start at 11am but we have people flowing in until 11:30 at times.  We love our time after the service when everyone gets an opportunity for a catch up and cake.  If I had to describe us, I'd say "homemade", we do what we can with who or what we have, and enjoy encouraging and supporting one another along the way. 
Our mid-week events and worship are all at St. Bede's Fern Grove Toxteth. All Sunday worship (except the first Sunday of the month)is at St. Clement Beaumont Street.
| Title | Categories | Address | Description | Directions |
| --- | --- | --- | --- | --- |
| | &nbsp | Upper Parliament St, Liverpool L8 1TE, UK | | Directions |
| | &nbsp | Carsdale Rd, Liverpool L18 1LZ, UK | | Directions |
| | &nbsp | Percy St, Liverpool L8 7LT, UK | | Directions |
| | &nbsp | Princes Rd, Liverpool L8 1TG, UK | | Directions |
| Liverpool Anglican Cathedral | &nbsp | St James Mt, Liverpool L1 7AZ, UK | | Directions |
| | &nbsp | 76 Beaumont St, Liverpool L8 0XA, UK | | Directions |
| All Saints Worship Centre | &nbsp | 55 Sheil Rd, Liverpool L6 3AB, UK | | Directions |
| St Michael's In The Hamlet | &nbsp | St Michaels Church Rd, Liverpool L17 7BD, UK | | Directions |
| | &nbsp | 29 Langrove St, Liverpool L5 3PE, UK | | Directions |
| | &nbsp | Old Churchyard, Liverpool L3, UK | | Directions |