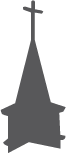 Percy Street, Liverpool, L8 7LT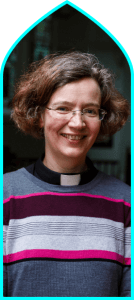 St Brides is a creative, inclusive and progressive church, with a strong emphasis on social justice and on LGBTQIA+ inclusion. When you enter St Brides you'll meet an eclectic community of all ages, who are committed to working together, inspired by our faith, to make the world a fairer and better place for all.
You'll find a group of people who are more interested in asking questions than providing answers. Services tend to include a discussion starter followed by space for thought and conversation, rather than a traditional sermon.
Weekly activities include a foodbank, refugee services & homeless meals project.
Service times
Sundays 10:00 – 11:00
followed by free refreshments
Once a month we brunch out after the service at a local low-cost cafe.
| Title | Categories | Address | Description | Directions |
| --- | --- | --- | --- | --- |
| | &nbsp | Upper Parliament St, Liverpool L8 1TE, UK | | Directions |
| | &nbsp | Carsdale Rd, Liverpool L18 1LZ, UK | | Directions |
| | &nbsp | Percy St, Liverpool L8 7LT, UK | | Directions |
| | &nbsp | Princes Rd, Liverpool L8 1TG, UK | | Directions |
| Liverpool Anglican Cathedral | &nbsp | St James Mt, Liverpool L1 7AZ, UK | | Directions |
| | &nbsp | 76 Beaumont St, Liverpool L8 0XA, UK | | Directions |
| All Saints Worship Centre | &nbsp | 55 Sheil Rd, Liverpool L6 3AB, UK | | Directions |
| St Michael's In The Hamlet | &nbsp | St Michaels Church Rd, Liverpool L17 7BD, UK | | Directions |
| | &nbsp | 29 Langrove St, Liverpool L5 3PE, UK | | Directions |
| | &nbsp | Old Churchyard, Liverpool L3, UK | | Directions |