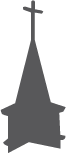 Old Churchyard, Liverpool. L2 8TZ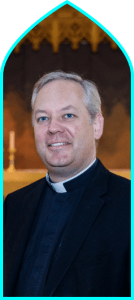 Dr Crispin Pailing (Rector)
We are the Church opposite the Liver Building, and we have been here since Liverpool was founded. Fairly traditional worship, but a mixed congregation with quite a few young adults, including students. Thoughtful and sensible preaching within a welcoming and inclusive atmosphere: it's easy to get to know people!
Congregational music in the mornings, but our monthly evening service is choral from our professional choir. Refreshments after every service, and always wine after evening services.
We are a busy, city centre church. There are regular events, from our Community Choir on Wednesdays at 5.30pm, through to a Shared Reading Group. Watch the website and social media to keep up with what's on.
Morning Prayer is said daily at 9am. The Eucharist is celebrated daily at 12.15pm, except Thursdays when it is at 6pm. There is a Roman Catholic Mass on Fridays at 1.05pm.
| Title | Categories | Address | Description | Directions |
| --- | --- | --- | --- | --- |
| | &nbsp | Upper Parliament St, Liverpool L8 1TE, UK | | Directions |
| | &nbsp | Carsdale Rd, Liverpool L18 1LZ, UK | | Directions |
| | &nbsp | Percy St, Liverpool L8 7LT, UK | | Directions |
| | &nbsp | Princes Rd, Liverpool L8 1TG, UK | | Directions |
| Liverpool Anglican Cathedral | &nbsp | St James Mt, Liverpool L1 7AZ, UK | | Directions |
| | &nbsp | 76 Beaumont St, Liverpool L8 0XA, UK | | Directions |
| All Saints Worship Centre | &nbsp | 55 Sheil Rd, Liverpool L6 3AB, UK | | Directions |
| St Michael's In The Hamlet | &nbsp | St Michaels Church Rd, Liverpool L17 7BD, UK | | Directions |
| | &nbsp | 29 Langrove St, Liverpool L5 3PE, UK | | Directions |
| | &nbsp | Old Churchyard, Liverpool L3, UK | | Directions |